clear, compelling copy + seo + effective communications vehicles …
online casino games jackpot slots Clients, large and small, hire me to take complex information and make it accessible, clear and compelling ­— whether print or digital. And I can create vehicles to communicate that information to the public, or internally to executives and employees.
olg casino and slots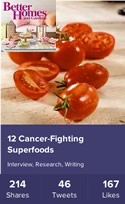 My freelance articles have appeared in national and regional print publications and websites. Health and medical, family, boomer, human interest, aging and women's issues are my favorite topics. But I write about everything else too, including business, travel, real estate and technology.
secrets to winning on casino slot machines I've also worked with companies and non-profits of all kinds to create — internal and external newsletters, websites, Intranets, blogs, consumer health information, patient education materials, press kits and marketing kits, press releases, pitch letters, executive bios, ghostwritten articles, brochures, reports, proposals,
 ad copy, advertorials, sales and trade show collateral … pretty much 
anything that needs a copywriter or editor!
slots.lv casino no deposit bonus codes I can also ensure that you have the right keywords and SEO, and even manage 
the entire creative process from concept to design to completion … print or digital … bringing in outside designers or other specialists as needed for each project.
beste online casino app Often, I work through other PR, advertising and
 communications agencies when they need to 
supplement their in-house staff or capabilities.
online casino games best odds And top executives and individuals have me create and enhance personal branding content for their social media and websites.
jackpot party casino slots community Whatever your communications needs are … I'm sure I can help you. Let's talk.